Proudly Supporting Louisiana Customers Since 1968
With Offices In The New Orleans Region
And The Baton Rouge Region
Started In Louisiana,
Staying In Louisiana

COPIERS
PRINTERS
SCANNERS
FACSIMILE
WIDE FORMAT
PRINTERS
3D PRINTERS
WORKFLOWS
MOBILE APPS
DATA STORAGE
SOFTWARE

SOLUTIONS
DEVICE/CLIENT
MANAGEMENT
 NEW
PRE-OWNED
RENTALS
LEASES
STATE AND
NATIONAL
ACCOUNTS

OFFICE
MEDICAL
PRODUCTION
INDUSTRY
GOVERNMENT
EDUCATION
CHURCH
WJS has the hardware you need  ♦  And various software and solutions you require ♦ With multiple purchase options  ♦  Please allow WJS to support your business
Line of the year 2016, 2017 and 2018
For the third year, Canon has been awarded Buyers Lab's top honor, "A3 MFP Line Of The Year 2018".  The Buyers Lab organization performs a series of test to evaluate a product's overall performance, usability, durability and feature set.  The Buyers Lab's award salutes the Canon imageRUNNER Advance Line, which consistently performed above average throughout the testing phase.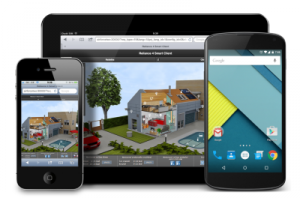 SMART DEVICE COMPATIBLE
All current Lexmark and Canon equipment are compatible with the latest smart devices. Whether it is a tablet or phone running the iOS or Android operating systems, you now have the capability to print and scan from the palm of your hand. Both the Lexmark Mobile Print  and Canon Print Business Apps are available at no charge at the appropriate app store. In addition to the apps, Apple AirPrint compatibility is now standard on all current Lexmark and Canon models. Please visit either app store or contact WJS for additional details, requirements or instructions



Turn work into a Workflow!
Turn everyday work into a workflow. Print, Copy, Scan, Distribute and Manage documents faster and smarter with the right features and technology.  Integrating paper-based & digital data is more important than ever.  WJS can help by providing the right software and/or hardware combination to help redefine how you access, share, and manage your daily communications. We have numerous solutions that capture, store, retrieve and distribute information. These new processes will allow you to improve workflows, minimize cost per page, reduce environmental impact and increase employee productivity.
 Don't just manage documents, manage all of your information!
With Therefore and Therefore Online SMB,  you can store, manage, process and analyze all kinds of business information throughout your organization. Whether you require the on-premises or the new cloud-based version, we can supply both. Simply click on either Therefore logo for additional product information.
We Also Have Rentals Available!
No matter if you require a short or a long term rental, WJS can supply your business or production company with fast, reliable rental equipment. We have numerous color and monochrome MFP's on hand and ready to be delivered for your project.
Please call for prices and availability (504) 837-5666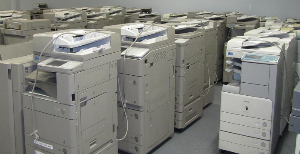 Are You a Medassets Member?
WJS has recently teamed up with Canon as a MedAssets supplier for local hospitals and medical centers. With your membership, you can obtain special program incentives on various office products, supply items and maintenance agreements through WJS. Please click on the MedAssets symbol to receive additional information from WJS Enterprises, Inc.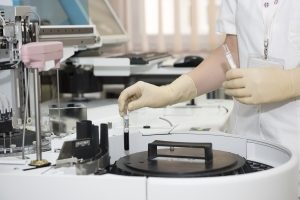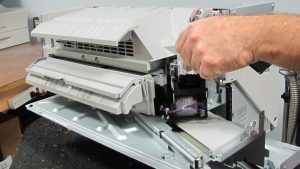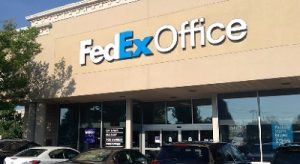 SUPERIOR SERVICE
WJS Enterprises, Inc. was recognized as a Canon ATSP Dealership for over ten concurrent years. This achievement is no doubt due to our company's effort at training and our commitment to provide superior service to our customers. Due to our efforts, WJS was once again selected as the preferred vendor for the FedEx Office locations in southeast Louisiana. Canon currently supplies monochrome and full color equipment for all of the FedEx Office locations within the US. The individuals photographed are noted from left to right as:  Jim Lucas (Southeast Regional Service Manager, Canon USA) Markus Klein (Certified ATP Trainer at WJS) and Farrel Forsythe (Service Manager at WJS)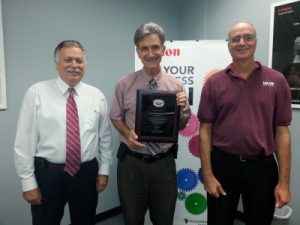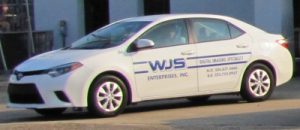 NEW MOBILE WEBSITE LAUNCHED
 You can now access wjsenterprises.com directly from mobile devices. The new site is mobile friendly and is the perfect solution for your busy lifestyle. Accessing your account has never been easier,
and now you can reach our website while you're on the go!
* Place A Service Call
* Order Supplies
* Request Product Information
* And Many Other Options…!
Canon Dealer, Canon Authorized, Canon Authorized Dealer, Louisiana, Lexmark Dealer, Lexmark BSD, Business Solutions Dealer, 70002, 70809, Baton Rouge, New Orleans, Covington, Metairie, LaPlace